JOSEPH DOWDY
1311 W. Cypress Ave., Unit B-8 Lompoc, CA 93436
805.944.0241; joseph@meshmarketer.com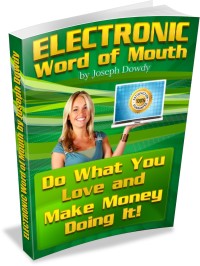 SUMMARY
Seeking full-time on-site or remote employment for SEO/SEM/PPC Management.
Certified Google AdWords Expert and Bing Ads Accredited Professional.
Launched online contests for two multi-million-dollar companies.
Provided hosting/consulting/management to 75 client websites (currently).
Wrote a 120-page book about Internet Marketing; free to all clients/subscribers.
EXPERIENCE
SELF-EMPLOYMENT
(MeshMarketer.com—Google AdWords/Bing/Yahoo! PPC Management)
Richard and Delia De La Cruz / OperationSilverStar.org (active client since 2013)
Google AdWords client (just starting).
Acquired $10K/mo. in Google AdWords grants.
Designed and host their site.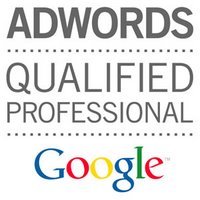 Dr. David Wise / PelvicPainHelp.com from 2010-2011
(referred by Dan Poynter—see next):
Saved over $30,000 annually for PelvicPainHelp.com on their Google AdWords
Cut CPC (Cost Per Click) by over half in two months.
Doubled CTR (Clickthrough Rate) in one month.
Doubled organic traffic in three months.
Created and improved Yahoo!/Bing ad campaigns.

Dan Poynter / GlobalEBookAwards.com, ParaPromotions.com from 2010-2011
(referred by Patricia Bragg—see next):
Designed and launched GlobalEbookAwards.com program and WordPress site to register entrants with payment, upload their ebook and showcase each book entry on a separate page.
Served as Program Director for inaugural year.
Designed and launched ParaPromotions.com program and WordPress site to register entrants with payment and set them up for monthly coaching/tips/training by Dan Poynter.
Patricia Bragg / Bragg Live Foods from 2009-2010:
Launched social media program for Bragg.com including Facebook and Twitter.
Launched social media video contest (link) for Bragg.com via YouTube with great success.
Saved over $60,000 annually on Google AdWords.
Cut CPC (Cost Per Click) by over half in one month.
Tripled CTR (Clickthrough Rate) in two months.
SELF-EMPLOYMENT
(ElectronicWordOfMouth.com—WordPress Hosting)
EMPLOYMENT HISTORY
Community Service Specialist II ; Santa Monica College Small Business Development Center (2006-2008)
Consulted entrepreneurs on how to use the Internet for business; high satisfaction rating.
Taught classes on-site and off-site for companies using a mobile laptop classroom setup.
Prepared interactive HTML for CD-ROM for NexTrend conference.
Help Desk Assignments; Alternative Resources Corporation (1997-2001) Chareen Hodge was my recruiter (and reference) who hired me several times for various projects.
Southern California Edison (2000-01; 12 mos.); Bob Kip is still my reference from here.
Edison Security Lotus Domino Administrator (1999-2000; 6 mos.)
Farmers Insurance Help Desk Technical Lead Promoted to Manager (1999; 6 mos.)
California Power Exchange 3rd Level Help Desk Support (1998-1999; 6 mos.)
Metropolitan Water District Help Desk Technician (1997-1998; 1.25 yr.)
EDUCATION/TRAINING
CURRENT: DeVry University bachelor degree in Technical Management in Sales and Marketing (nearly complete).
2008: David Riklan Internet Marketing Course.
2001: Lotus Domino R5 Application Architecture.
1998: Lotus Notes on the AS/400.
1998: Windows NT 4.0 Server.
1996: Lotus Notes Help Desk.
1996: Help Desk Institute Help Desk Training.
1990: DINFOS (Department of Defense / Defense Information School) trained and certified as a television and radio broadcast journalist.
CERTIFICATIONS
Google AdWords Expert (8/2013-8/2014; active)
Yahoo!/ Bing Ads Accredited Professional (11/2013-11/2014; active)
Microsoft Certified Systems Engineer (1994; legacy)
LINKS TO PORTFOLIO PIECES
LINKS TO ONLINE VIDEO SAMPLES
LINKS TO ONLINE PHOTOJOURNALISM SAMPLES